Comrex designed the Comrex Connect Modem to support the unique needs of remote broadcasters. A high-powered, industrial strength 4G/LTE modem, the Connect Modem is also 3G compatible. Outfitted with a high-gain antenna, the Connect Modem is more powerful than most USB data modems available on the market, to handle the heavy data load of an IP audio broadcast. The Connect Modem comes in three varieties to support connections to Verizon, AT&T, and International networks, and has been PTCRB and carrier certified to meet all necessary regulations.
<

br

>
Comrex Connect Modems are available for both LiveShot and ACCESS. For more information or to purchase a modem, contact your favorite Comrex dealer.
<

br

>
ACCESS Connect Modem EXT
Leverage the power of two Comrex Connect Modems with your ACCESS codecs for twice the reliability. ACCESS Connect Modem EXT includes one modem and an extended bracket. AT&T, Verizon, and International versions are available.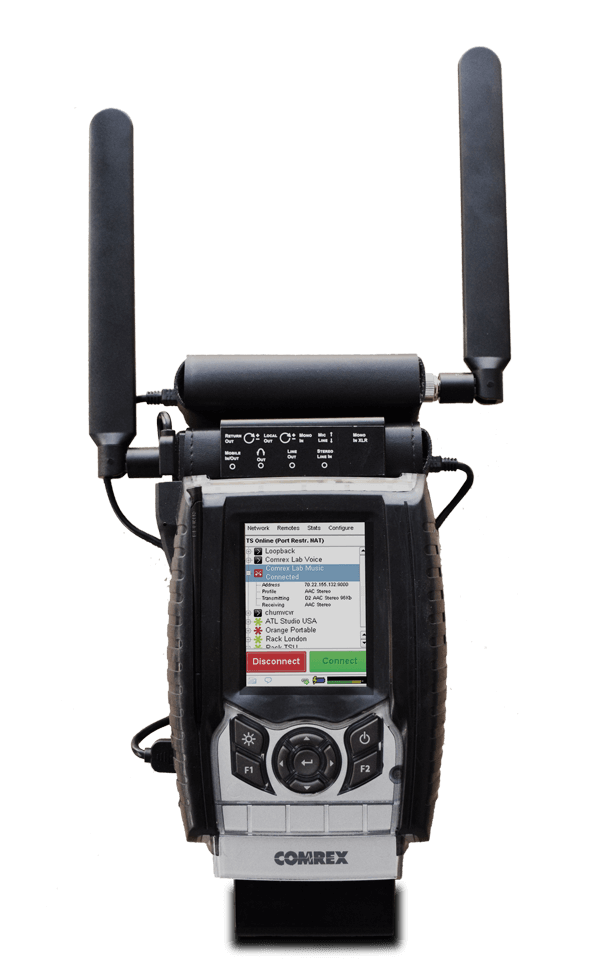 <

br

>
Features
-
Industrial strength; designed for broadcast
- Available for Verizon, AT&T, and international carriers
-
Unlocked, carrier approved, PTCRB certified
- Versions available for LiveShot, ACCESS NX, and ACCESS 2USB
Comrex Connect modems are unlocked, carrier approved, and PTCRB certified. 
Connect modems are available for Verizon, AT&T, International (for use outside of the United States), and CJ (for use in China, Japan, Taiwan, Korea, and Brazil).
Modems are available for LiveShot, ACCESS 2USB, and ACCESS NX. Please note: CJ is not available for LiveShot.

<

br

>